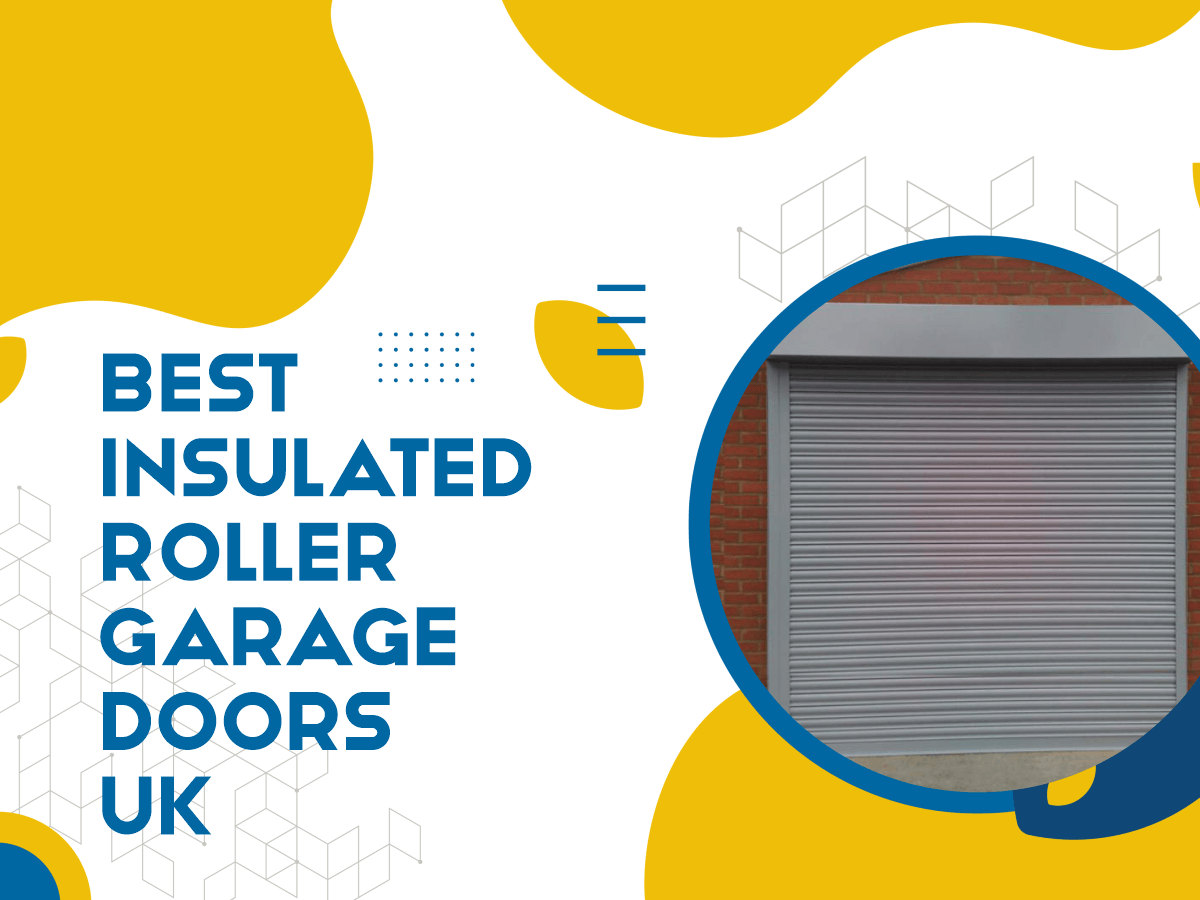 Do you need a garage door that takes up less space and gives you high levels of security, as well as good thermal and acoustic performance? If so, you've come to the right place because our company has one of the largest selections of insulated roller garage doors in the UK for deals at some of the best prices you can find online.
You can choose from top brands to find the right product for your needs or contact us right now for help and advice. With options like manual and electric operation, made-to-measure sizes, and a wide range of powder-coated colors and woodgrain finishes, it's never been easier to add security, aesthetic appeal, and thermal efficiency to your home at a price you can afford.
Insulated doors provide security without giving anything up.
If you want a product that works smoothly, saves space, and lets you make the most of the space inside the garage and on the driveway, our products are a great choice. The entryway is strong because it has a double-skinned profile that interlocks to form a continuous physical security barrier. This barrier is meant to keep thieves from getting into your garage and taking what's inside.
Also, our electric products come with a reinforced bottom rail, an overlapping design, and automatic locking as standard, so you'll never forget to lock the gate again.
Want to know more about insulated roller garage doors Repair ratings? Click Here or call us right now to talk about the great benefits.
Some Features Of Insulated Doors Are Below
Aluminum slats with two walls for good corrosion protection
Secured by Design Police Preferred Specification has tested and approved Oxley SWS UK SeceuroGlide rollers.
The webbing that works well
Colour finishes chosen from
105dB alarm
Heat loss is less because the aluminum slats are filled with foam.
Saving energy can save money on your energy bills.
Slats offer both thermal and acoustic insulation, which means they keep noise out.
Compared to steel products with only one skin, these ones are stronger.
Easy to use and convenient, with both electric and manual options
Below Are Some Benefits Of Insulated Door
Construction And Stuff
All of the exposed parts are made of corrosion-resistant aluminum that is then factory-coated to a high standard. This gives you a product that doesn't need to be maintained and will look as good as new for many years.
Unlike cheaper single-skin steel shutters, individual aluminum slats can be replaced if they get damaged. They are also much quieter to use and make less noise when the gate is shut in strong winds. Many manufacturers now offer a smaller aluminum slat that makes the coil smaller and needs less headroom on the inside. However, these slats don't enclose as well as the more common 77mm x 20mm slat, which is shown on the left.
Automation With Remote Control
All Automatic products have a smart safety bottom edge detector, and infrared photocells can be added for extra safety if the product is close to a public road or path. These systems will stop the gate from moving right away if they see something in its way. This keeps people from getting hurt or causing damage. The infrared safety beams shouldn't be the only safety feature on our product unless the static controls or remote controls have a "hold to run" feature. We also have a premium range of our products in London.
Remote Controlled Operation is a luxury and convenience that comes with most of our products. It lets you open, close, and lock your product in the safety and comfort of your car.
Energy And Space Saving
You can, with the help of these products, use your garage as a workshop, hobby room, or utility room, giving you a lot of extra space. Aluminum slats with two walls and no maintenance are enclosed with CFC-free foam to save more energy, keep less heat from escaping, and reduce noise. Like all vertically moving entryways, they can be used with any shape of garage opening. This means they can be used for a lot more things than up-and-over ones. Brush seals keep out draughts and keep the entryway running quietly, and a bottom weather seal keeps dust and other debris from blowing into the garage.
Double-Walled Aluminum 
A double-walled aluminum lath with foam-filled insulation in the middle is used to make these entryways. This makes it strong, durable, and resistant to rust, which makes it the perfect material for the UK. The lath profiles fit together to make a strong barrier that not only keeps the weather out but also keeps criminals from breaking in.
Brake For Safety
When a gate is bigger than what is allowed, our high-quality products in the UK have a second way to stop the curtain from falling if one of the parts fails. Depending on the design and manufacturer, this will vary, but some gates will have a spring inside the barrel, which also helps the motor and makes it last longer.
Easy To Measure Sizes
All of our entryways are made to measure so that they provide the best level of insulation and security possible. This means that we will always have the right size, no matter how big or small the existing opening is. Visit our store to learn more about how important made-to-measure entryways are.
Advanced Features
Insulated roller doors also have some advanced features. These gates can be used to insulate larger openings or places where a higher level of insulation is needed.
The advanced gate can be made up to 10 meters wide. It has special support that protects it from the wind better than other gates and gives it one of the best wind ratings of any gate.
The more advanced and larger gates also benefit greatly from our advanced technology system, which reduces a lot of stress on the gate curtain when it is fully closed or open.
The roller barrel moves forward or backward as needed to make sure the curtain slides straight down in the side channels and not at an angle, which would put stress on the slats. This will make sure that the machine lasts longer, makes less noise while running, and costs less to maintain.
The space between the curtain face and the inside of the lintel is also made as small as possible so that there is as little heat loss and draught as possible.
Without our advanced technology system, the gate's curtain is put under stress at the top and bottom when it doesn't go in perfectly straight.
With our advanced technology system installed, the curtains can move up and down as well as possible, which reduces stress on the curtains while they are being used.
Finding Best Insulated Roller Doors UK
If you find the best Roller Garage Doors Repair, you can check the various options that are available in the market. Or check the web for seeing the options for our products in the UK.
We have an expert and trained team of professionals with many years of experience. For personal and professional installation, contact our company. We are available anytime to assist and help you with Insulated Roller Shutter Garage Doors UK.