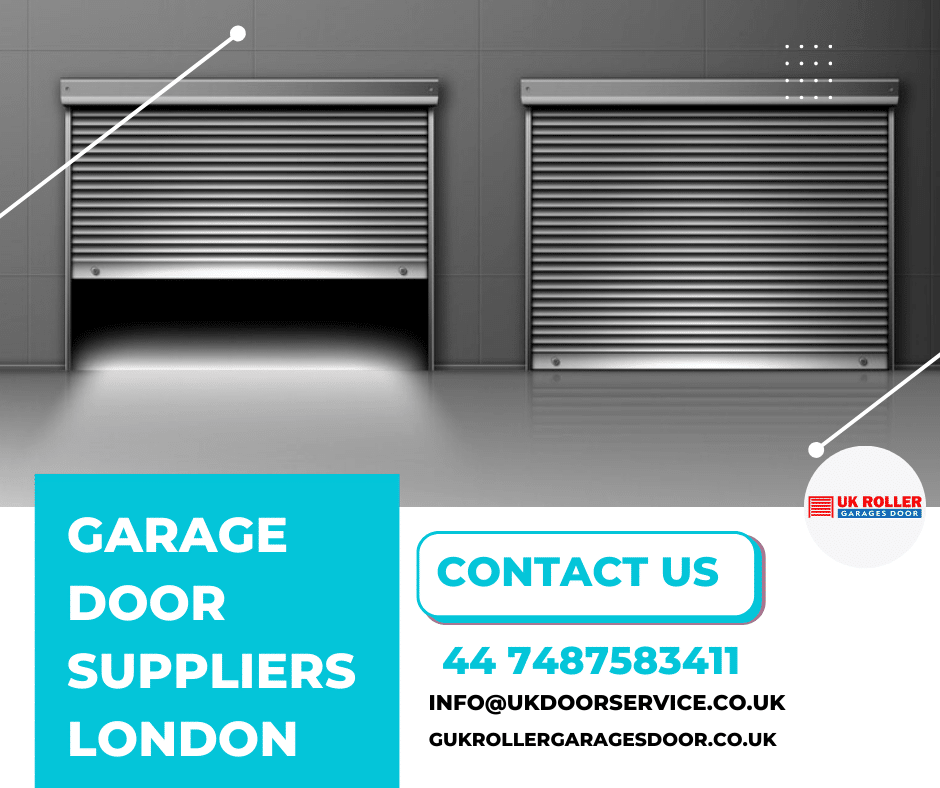 A garage door is the first line of defence against against theft, damage or vandalism. It safeguards your assets and belongings from potential damage. One of the robust parts of your commercial or residential place, garage doors are a shoulder to lean on. Garage Door Installation London plays a more crucial role, as they would ensure to deliver the shutters' worth.
The worth of the product is highly affected by the expertise and experience of the service provider. Since we are talking about the maintenance of the garage doors, it is important to understand how professionals service the garage doors to ensure their smooth operations.
How does an Expert Maintain and Service a Garage Door?
You always need the support of reliable garage door services. The structure of a garage door is heavy, and it isn't easy to perform servicing by yourself. Hence, calling a garage door service is the best option.
How beneficial is asking for help? It saves hefty cots, plenty of time, and tiring efforts. Professional services have a checklist of the problems when they inspect the Commercial garage door London.
Professional services usually start by checking the squeaky parts and oiling them, which ends with analysing the complete garage door company . Then comes the individual checks.
Springs: Examining the torsion springs for the right tension level.
Cable: Checking cables for any fraying signs and replace them if needed.
Roller: Treat the potential bending or breakage.
Garage door opener: Checking if this has any balancing problem
Door sections and panels: Looking for any despair signs to reduce the impact on garage doors.
Why is Servicing Crucial?
It is quite simple to understand. You buy a product, and to ensure its operations for longer, you must service it frequently. Hence, maintenance and servicing are important to extend the product's life.
Service guarantees that a minor issue in garage door installation in London does not become a major one. For example, during your service session, a technician may locate and repair a spring that is going to break. You won't be caught off guard by a broken garage spring and forced to wait for someone to fix your door. It can also save you money because it does not require emergency service.
Can You Maintain the Garage Shutter By Yourself?
However, it is always advisable to connect with reliable shutter services to ensure the correct treatment. But if you really want to do some maintenance by yourself, you surely can. You can follow these simple tips.
Check the Door Alignment
The commercial garage doors in London operate with smooth alignment. If the alignment is broken, it needs to be corrected, and you can do that by yourself. Just loosen the opener's hook and raise and lower the door by hand. If you are unable to do the same even with extreme efforts, then you surely have some major issues with alignment. In such a case, it is better to call a garage door service.
Is the Eye Working Fine?
The garage eye tells if it is fine to open or close the shutter. To check this, you need to press the garage door opener button and place a broom in front of the eyes. If the shutter stops, the eye is alright, but if it doesn't, without further ado, get help from reliable garage door suppliers in London.
Take the Debris Out
Taking the debris out can treat the shutter door and reduce the repair costs. Check for the door frames and floors; usually, the debris gets stuck there. Keep the door tracks clean and free from debris.
Keep the Pests and Insects Out
If you've recently discovered bugs or other pests in your garage, you must remove them as soon as possible and take the appropriate precautions to keep them from returning.
Remove the Insects
Incorporating preventive measures throughout your garage will be futile if pests are already dwelling there. Inspect your garage for evidence of an infestation, then contact a pest control firm to get rid of any bugs or pests.
Clean the Garage
Sweep the floors, remove garbage, and replace boxes with plastic storage bins to declutter your garage. Containers and other things should be kept on the shelf to avoid hiding places and nesting chances. Many garage door suppliers in London undergo this as the first step in the servicing session.
Check the Cracks
Look for cracks or holes in the foundation, walls and ceilings, as well as holes in external entrances and windows, to keep pests out of your garage. Use silicone caulk to fill any gaps or cracks.
Lay Some Traps
Some insects are a hard nut to crack. Set traps around entrances and spray insecticides around doors, windows, and along walls for stealthy pests that still find their way into your garage.
Get the Most Reliable Services
UK Roller Garages Door has the best and most reliable maintenance services. Save your costs and efforts. Just follow the maintenance steps as mentioned, but if the problem gets out of hand. Remember to connect with UK Roller Garages Door, the best garage door suppliers in London. Connect now!