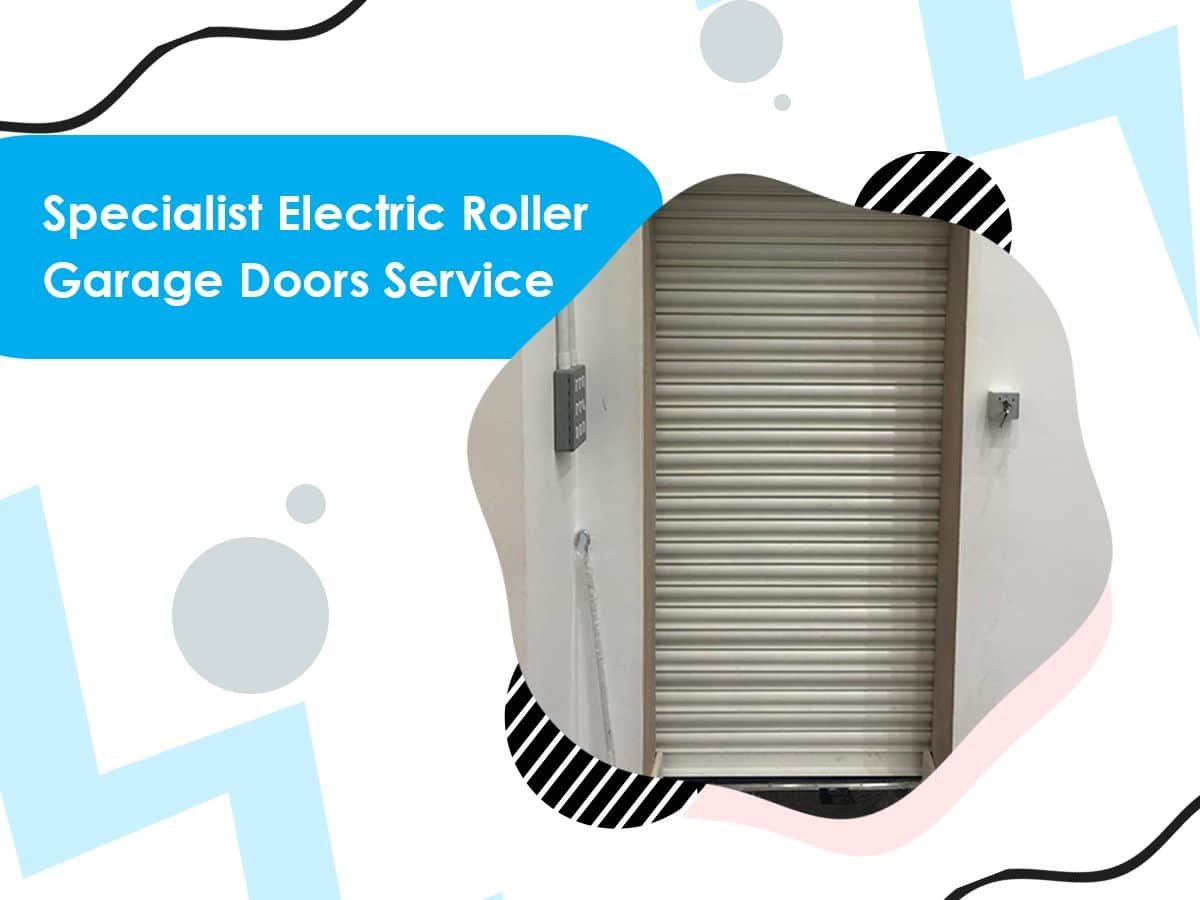 We're a company that's been providing professional electric roller garage doors installation services for many years, and we know exactly what our customers want and need. We offer a wide range of roller garage doors to choose from, so you're sure to find the perfect one for your home or business. We understand that not everyone is an expert when it comes to garage doors, which is why we offer a free consultation service. We'll visit your property, assess your needs, and provide you with a no-obligation quote. We'll also give you advice on the best type of garage door for your property.
Once you decided to go ahead, we'll arrange a convenient time to carry out the roller garage door installation. Our team of installers will work to get your new garage door operational as soon as possible. And once we're done, we'll wind up ourselves so you're left with nothing but a beautifully installed garage door.
A Trusted Installer Of Roller Garage Doors
At The UK Roller Garages Door, we pride ourselves on being a trusted installer of roller shutter garage doors. We have over 10 years of experience in the installation and maintenance of roller garage doors, and our team of experts is always on hand to provide advice and support. UK Roller Garages Door only uses the highest quality materials for our roller garage doors, so we offer a comprehensive warranty on all of our products.
When you choose us as your roller garage door installer, you can expect:
– A professional and experienced team
– High-quality materials and workmanship
– A comprehensive warranty
– A 24/7 emergency call-out service
Questions Answered to Help You
If you're considering one of our roller garage doors, you probably have some questions about what to expect. Then there are a few answers to help you determine if one of our doors is right for you.
What Are the Dimensions of a Typical Roller Garage Door?
Our roller garage doors come in a variety of sizes to fit most standard garages. The average width is 16 feet, and the average height is 7 feet.
How Much Does a Typical Roller Garage Door Weigh?
Our doors are designed to be lightweight and easy to operate. The average weight of our doors is 50 pounds.
What Kind of Maintenance Do Roller Garage Doors Require?
Our doors are low-maintenance and easy to care for. You can expect your door to last for many years with only minimal care.
What Material Our Roller Garage Doors Are Made Of?
Our roller garage doors are made to last with high-quality materials. The aluminum alloy frame is strong yet lightweight, making it easy to operate. The steel panels are powder-coated for durability and weather resistance. Also, the bottom rail has a neoprene seal that helps keep out drafts and pests.
Is A Roller Garage Door Right For Me?
Roller garage doors are a great choice for any home. They come in a variety of styles and colors to fit any home's décor. Roller garage doors are a great choice for any home. They are durable, energy-efficient, reliable, and easy to operate.
Operating and Maintaining Our Roller Garage Doors
Roller garage doors are commonly used in residential and commercial properties. They are made of several horizontal panels that roll up and down to open and close the door roller garage doors are a popular choice because they offer many benefits over other types of doors, such as being more durable and weather-resistant. In order to operate one of our roller garage doors, simply use the provided remote control or keypad. To close the door, press the button on the remote control or keypad. The door will slowly begin to close on its own. Once it reaches the ground, it will automatically latch shut.
To open the door, press the button on the remote control or keypad again. The door will begin to roll up automatically. Once it reaches the top, it will stop and remain in that position until you press the button again to close it. It is important to keep your roller garage door well-maintained in order to prevent any issues from arising. Be sure to regularly check the panels and tracks for any damage or debris. If you notice any problems.
We Provide Best Electric Roller Garage Doors Services
When it comes to electric roller garage doors, you can expect nothing but the best from us. We have a wide range of services that we offer, all designed to keep your door working properly and safely. We understand that your electric garage door is a vital part of your home or business, so we take great care in ensuring that it is always operating properly. Our team of experienced technicians is always on hand to provide any assistance you may need, and we only use the highest quality parts and materials for all of our work.
You can rest assured knowing that we will always be there when you need us and that your electric roller door is in good hands with us.
Conclusion
We hope that this article has given you a better understanding of roller garage doors and what you can expect from us. We pride ourselves on providing high-quality products and services to our customers, and we are always happy to answer any questions you may have. If you are in the market for a new garage door, we invite you to browse our selection and contact us today to learn more about our products and services.