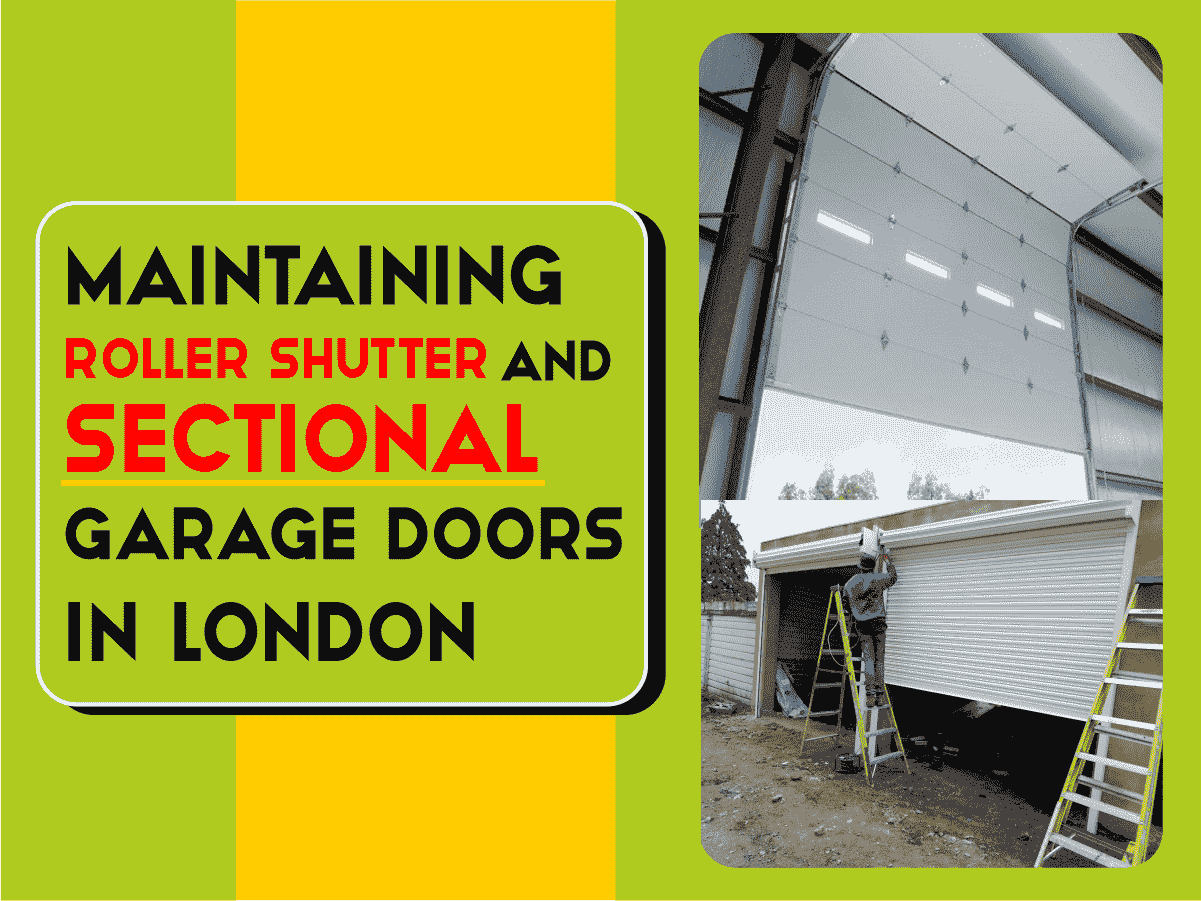 Examining the springs, cables, and rollers of your Garage Doors in London on a regular basis can allow you to spot any symptoms of wear as well as any broken parts. Keep in mind that more sophisticated issues should always handle by a garage door engineer who has experience. The springs in Roller Garage Doors in London are under a lot of tension and can cause severe injuries. Always verify this when you have a door fitted. Also, verify when you move into a new home or business that has a garage door.. We specify that your garage door needs to service by a garage door engineer. You should service your garage door a minimum of once a year to ensure that it remains under warranty.
It is important to lubricate the rollers, springs, hinges, and tracks of your garage door on a regular basis in order to reduce the risk of any problems developing. You might use a spray silicone, a lightweight household oil, or white lithium grease;
When your door is closed, you should make it a habit to remove the mechanism that releases the automatic opener. You can also use the manual opener to open the door by hand. This will indicate whether or not the door opens smoothly and evenly balanced. If there is only a slight amount of resistance when the door opens manually. Then the springs and runners are most likely unhurt and have not experienced any wear or tear. If you stop opening it at about four feet above the floor, it should remain open. If it does not, then it may be unbalanced, which can give you trouble in the future. The technician at the Roller Garage Door company in your area should have no trouble repairing this..
Some Basic Solutions for Roller Garage Doors That are Unable to Open
Put an object under the roller garage door as it is closing once a month. If the door does not stop promptly, the roller garage door needs to adjust. If this happens, it can be dangerous. The goal of this test is to ensure that no one will be hurt if someone comes under the door. As it is closing. Because you will have already determined that it will not close on them. If this happens, you should immediately stop utilizing the automated door function. You should call a roller garage door maintenance expert. You can also consult your owner's manual to see what the manufacturer recommends. During the time that you are waiting for the door to repair, you are able to utilize it by manually opening it.
Every month, depending on how dirty it gets, wash your roller garage door with clean, warm water and a gentle cloth or sponge. This will keep it looking like it was just installed. This will prevent salt and debris from penetrating the door and causing harm to it over time. When you wash your car, you should also wash the door to your garage. It's truly that simple.
If you are unable to open or close your garage door using the remote control, there are a few things you can check. Some things you can do for this problem like making sure that the mains unit properly links to the electricity. You can also check to see if the battery in the sensor needs replacement. You should clean the sensors if the door is able to open but will not close. If dust or cobwebs, the sensors will not function properly. If you find it hard to do these basic things for garage doors that are unable to open. Then you can contact Local Garage Door Repair and maintenance services. You can also contact us for Roller Garage Door services if you live in the London area.
We are mentioning some other solutions for the Roller Garage Doors that are unable to open. You can do the following steps
Check to see if the door opens and closes by using the main unit instead of the remote control; if it can not, there may be a problem with the wiring or a loose connection.
If the door can be opened and closed by the mains unit, then it is possible that the batteries in the remote control die and need to replace.
Again, this is a sign that the batteries in the remote control need to replace if the device can only use when it is in close proximity to the garage door.
Choosing UK Roller Garages Door
UK Roller Garages Door is a locally owned business in the area that has been open for more than 10 years. We are very proud to give people and businesses for the Garage Doors in London and the surrounding areas a service that is both friendly and reliable.
Our skilled engineers are experts at finding solutions to problems, and they make sure that your garage door repair is not just a quick fix. We install, fix, and take care of things. If you need an emergency repair, we can come to you the same day. We install and fix Garage Doors of all makes and models, and we keep a wide range of replacement parts on hand so that we don't always have to wait for a part to arrive before we can start your Local Garage Door Repair London.