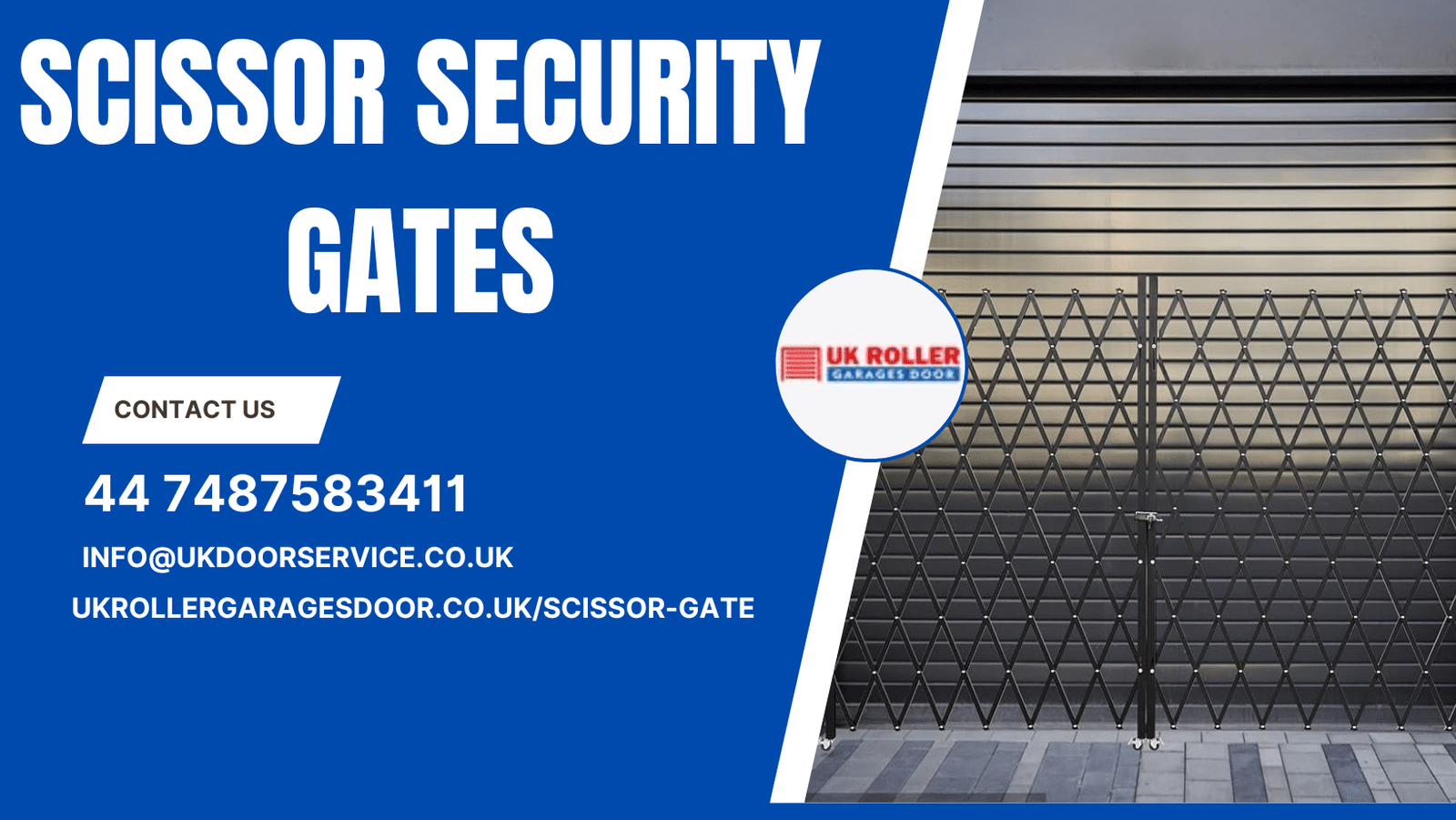 Widely known for their style and utility, scissor security gates are a sure-shot solution for ensuring maximum security. The structure of folding bars is commonly used for storefronts and commercial places for the highest protection level in public areas. The scissor gates are majorly used in areas prone to theft. These are useful for areas that contain windows and areas that can be easily trespassed.
Let's uncover the layers to understand why scissor gates are a boon for commercial premises.
Benefits of Scissor Gate Installation
Scissor gates have a lot to offer. Let's check out the benefits of scissor gate installation in your commercial place.
Maximum Security
Scissor gates are made to safeguard the interior and exterior of a place from theft, damage, or vandalism. It is an excellent option for protecting unoccupied commercial properties, thanks to its size and strength. Moreover, there is always a provision to use a standard padlock for more security. The steel frame also makes it a durable option that cannot be easily tampered with.
Design and Aesthetics
The all-black color of the scissor gates allows them to become a perfect fit for all kinds of commercial buildings. It gives a more professional look; if one wants a different design for a domestic garage door, there is always a provision. Powder coat your shutter with the right color that fits right with the environment.
Restricts UnauthorisedUnauthorised Access
Though scissor gates are best for protecting storefronts, these are perfect for restricting unauthorised access in a building. It allows the business owners to leave the gate open while ensuring no access to unauthorised persons. What good does it for you? Well, you get immense peace of mind by controlling the movement of people as per your authorisation.
Scissor Security Gates Keep the Criminals Away!
Every business owner ensures that his commercial place remains completely safe. Everybody resents stress and financial loss occurring from theft or vandalism. Protecting your commercial facility is one of your prime concerns if you are running a business.
In such a case, scissor security gates come as a viable option. These help to keep the criminal away. Scissor gates equipped with alarm systems draw attention to crime and alert the police in no time. This mechanism restricts criminals from attempting theft in the first place. Criminals are well aware of the fact that police take time to arrive at the crime scene, even if they are called on time. It is the reason why smash-and-grab robberies are common.
To put the criminals behind bars and for smooth investigation, scissor gates come into play. These gates not only keep the criminals away but deter them as well. The longer a criminal spends at a scene, the more likely they are to be caught. The strong bars of scissor security gates make the criminals think twice before attempting a robbery.
Multiplies the Effectiveness of Other Security Tools
Along with maximizing the security of commercial premises, scissor gates also increase the effectiveness of security tools, enabling them to deliver more.
Security Cameras
Security cameras help to find the minute details of the crime. In significant cases, criminal information is available only after the incident has occurred. On the contrary, scissor gate installation restricts criminals from gaining access to commercial facilities. In a way, the gates are maximising the efficiency of security cameras,
Alarm Systems
Criminals seek the chance to trespass on a commercial property quickly without catching any attention or triggering an alarm. Scissor gates make it extremely hard to access the property. It means that criminals take longer to get inside and allow alarm systems to alert the authorities.
Scissor Gate Installation on Commerical Premises
Here are some of the essential tips for selecting the right scissor gate installation services-
Choose the correct installation place
Select your budget
Choose quality material
Select color, design, and structure as per desire
Choose the correct operation mode according to usage
Apart from providing the highest level of security, scissor gates are flexible as well. These company are used for roller garage door securing doors and windows and are installed on aisles' front, interior doorways, shipping doors, or anywhere inside or outside of the property. Scissor security gates deter criminals when locked in a place, but the exciting part is that these can be folded during business hours. You do not need to worry about theft, poor aesthetics, and rough business operations.